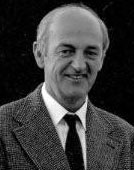 During the time Bill was at Harland Engineering in Footscray (later called IEL Pump Division) he was on a committee that helped produce the first. Technical Manual for APMA. These committees were made up of representatives from various Pump Manufactures. At that time in the 1960's and 70's, Arthur Feiner and David Macpherson were also very involved with APMA. Over the 50 year period Bill worked in the Pump field most of the time was with "Harland", however he also spent time at "Ingersol Rand" in Dandenong and of course "Gaam Pumps" in Thomastown. Bill mentioned that the person whom he admired most in the Pump business was Harry Tippett who taught him most of what he knows about Centrifugal pumps. He feels very privileged to have worked for him.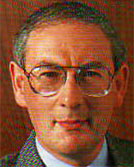 Geoff joined Kelly and Lewis, Springvale , Victoria in January 1959 as a trainee mechanical draughtsman. He was with Kelly and Lewis for period of 24 years, leaving the company in May 1987, then known as Thompsons – Kelly and Lewis, and held the position of National Sales and Contracts Manager when he left. He also worked for two other companies during this period, one being F. N. Bethune, another pump company. Geoff presented a number of papers to seminars and conferences sponsored by APMA and worked for many years on the APMA Technical Committee. Geoff and a small band of dedicated people on the Technical Committee produced the first APMA Technical Handbook.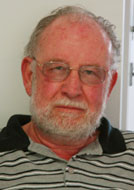 Lex Torr was a cornerstone of the Weir operations in Australia from its foundation in the early 1960's. Lex served as Engineering Manager and Quality Assurance Manger over his long period of employment with Weir (over 40 years). He was a valuable employee and was a strong contributor to the company's growth in Australia. The advent of computers also saw Lex take on a new role as the company's IT expert. During his first years on the APMA Technical Committee, they compiled and published (1980) the 'Australian Pump Technical Handbook' and in 1982 the 'Australian Pipe Friction Handbook'. Both of these publications became very popular and were the backbone of APMA finances. In 1987 the Technical Committee produced the third edition of the Technical Handbook which was enlarged, with some sections being updated and rewritten, others expanded, and a number of new sections added. During Lex's time on the Technical Committee, the APMA conducted a number of technical seminars in various states of Australia plus a three day live-in pump technical conference in Canberra.
Bill holds a B.Sc. in Metallurgy (NSW), Grad Dip Mgt (McGill) MBA (McGill), GAICD. He was General Manager and a Director of Thompsons, Kelly & Lewis Pty. Ltd. (now Flowserve Pump Division) in Castlemaine from 1990-2006. After joining TKL in 1974, he held positions of increasing responsibility in sales, quality assurance and manufacturing before becoming GM. Before joining TKL, Bill worked for BHP in Newcastle NSW, Johnson Matthey in London, UK and Dominion Bridge in Montreal, Canada. In addition, Bill was a member of the State Council of MTIA/AiGroup from 1991-2006, a member of APMA Council from 1986-1991, a life member of Pump Industry Australia, Vice President of the Victorian Rugby Union in 1995/6, awarded an Australian Sports Medal in 2001 and awarded a life membership of the Bendigo Rugby Union Football Club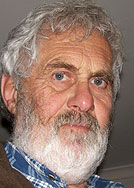 Alan has spent the best part of 50 years in the Pump Industry with just a few short breaks. He arrived in Australia from Scotland via New Zealand in 1976 to work nearly 10years at Ingersoll-Rand, this was followed by over 10 years at Kelair Pumps then a short stint at Southern Cross with final 5 years at Link Pumps before going into semi retirement at the end of 2005. He still does part time work in the industry. In the late 70's to early 80's Alan served on the Technical Committee until 1987. He also joined Council in 1981 and served until around 1992 including 3 years as President. In 2003 he rejoined Council and over an almost 2 year period from mid 2006 produced the latest editions of the Technical and Friction Handbooks. He is still a co-opted member of Council.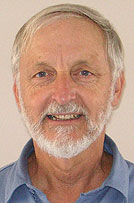 Ken began his career in industry after being employed by Mc Pherson's Ltd, (a large engineering company manufacturing machine tools, fasteners and pumps), as a Cadet Engineer incorporating both tradesman and professional engineering studies. His professional roles included Production, Contracts, Product and Engineering Management of many pump types ranging from small fractional kilowatt to megawatt centrifugal pumps, positive displacement pumps and even Archimedean screw pumps. Ken's employment took him to Europe and Asia numerous times in his 45 years in the industry. His final years in the Industry were involved mainly in Fire Protection pumps and he has represented the pump industry on relevant Standard Australia committees since the 1980's.
After Sydney University Engineering & Science in 1947-1951, and post-graduate experience at Metropolitan-Vickers Electrical, one of the 20,000 at that factory David joined The Harland Engineering Co, Alloa, Scotland, on pump design, and thereby started his 48-year fascination with centrifugal pump design and manufacture. During this period, in order to assist with the repetitive calculations in pump testing, he went through the 48″ slide rule, every type of programmable calculator, the Tektronix refresh screen computer, and PC to date. Bill Gibson in Harland Engineering Test Bay, kept the newspaper article showing that the HIP 65 programmable calculator he was using, was the standby computer on the NASA moon program! Through Tbasic, Fortran, VBA for Excel and Visual Basic, David has written custom computer programs for Pump Engineering and Sales, and is convinced of the productivity improvements obtained. In 1959-60, David designed a large Pumping station in NSW with air vessels for water hammer control, the motors being synchronous induction motors for starting current control and power factor correction at the end of a long transmission line. The 1960's David joined Harland Engineering in Melbourne shortly after the start of manufacture of API 610 pumps for the oil & gas Industries, with the engineering detail required by that standard. In the 1970's new designs were made for submersible sewage pumps and tested submerged and in air. In the late 1970's, closed loop testing enabled npsh testing to be carried out without the danger and inaccuracy of suction lift tests. After years of weir testing inherited from UK causing air entrainment, this closed loop testing gave rise to his expression that pumps are only as good as the test facility they are tested in. Many tests involved power recovery turbines driving induction generators and multiple machines in the one closed loop. In the 1990's, United Pumps Australia was able to construct a large Test Facility, with an adequate power supply and space with separate low and high closed loops. In recent years, control of noise and vibration in testing has become of increasing importance, requiring special valves. In the 1960's, David served on the APMA technical committee, and in the 1970's was the chairman. Since this date, he has been the long time chairman and APIA representative on Standards Committee ME/30, Pumps. During this period, ISO standardisation of pump testing, industrial pump dimensions and engineering, mechanical seals and API 610 pumps, was completed. Recently, David was able to give Alan Rowan some assistance on illustrations for the Pump Technical Handbook.
Bruce joined Ingersoll-Rand in 1964 specialising in sales of pumps and gas compressors to the refining and chemical industries. His career at IR moved through Branch Manager, Pump Product Manager and then changed direction to Manufacturing Manager at a time when IR were making process pumps and power station boiler feed and circulating pumps. After two years as General Manager of Jaques Ltd., manufacturers of mining and quarrying equipment, he joined Mono Pumps as General Manager and was promoted to Managing Director in 1983 where he remained until 1996. After another couple of years outside the pump industry, Bruce again returned to pumps to start up the Australian Branch of Roto Pumps in 2001 where he remained until he retired in 2005. During his time at Mono, Bruce successfully championed a major investment to expand local manufacture of Mono Pumps, and led the development of a new range of high head mine dewatering pumps, low capacity dosing pumps, and innovative solar powered borehole pumps. The solar pump range later developed into a major export earner for Mono. Whilst at Mono, he was elected to the APMA Council and served as President. During his period as President, Bruce developed and presented APMA's case to Keeting's Industry Assistance Commission on the potential damage the proposed major cuts to Tariffs would have on the local pump manufacturing industry.
Robert Moore, FIE(Aust), CPE.
Deceased 5 November 2015 – aged 88 years
Read more about the Life of Bob Moore in his autobiography "A toss of a Coin" available from the PIA Store on this website.
1955-1960 Sales Engineer F N Bethune P/L (Pomona Pumps); 1960-1965 Project Engineer,Marketing Manager Kelly& Lewis P/L (K&L acquired by Mather & Platt UK 1961); 1965-1968 General Manager F N Bethune P/L; 1968-1976 General Manager, Managing Director; Kelly & Lewis P/L; 1976-1980 Managing Director Mather & Platt UK (acquired by Wormald 1977); 1981-1988 Managing Director SPP Group plc UK. Also served as President of the Australian Pump Manufacturers Association 1975/76 and Chairman of the British Pump Manufacturers Association 1986/87. Whilst with APMA major initiatives were in fighting the Tariff Board to keep a decent level of protection for the Industry and trying to get Government involved in rationalising the fragmented Pump Industry. As is obvious from the state of the Industry today, both initiatives failed!
Deceased January 2015. Aged almost 93 years.
Joined Harland Engineering Australia to further the Hydroelectric business
Subsequently became a director of the company
Was considered to be a very talented Engineer and manager
On receipt of his life membership Arthur made a very gracious and interesting speech, however in later years the PIA sadly lost touch.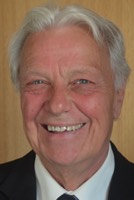 Deceased 30 December 2016 (Aged 76)
Antony joined Transpec Ltd, an importer and distributor of road transport equipment, in 1963 as a part-time draftsman while studying mechanical engineering, and stayed for 23 years including spells as branch manager in Perth and Sydney, and finally as Technical Director. In 1986 he joined Thompsons-Byron Jackson as Sales & Marketing Manager – TBJ made centrifugal pumps and railway switches and crossings, and his job involved two quite different technologies and sets of customers. In 1987 TBJ took over Kelly & Lewis, thus forming Thompsons, Kelly & Lewis, and in 1994 TKL also took over Ingersoll Rand Pumps. The US firm Dresser Pump Industries was a licensor and minority owner of TKL, subsequently becoming Dresser Rand and then Flowserve Pump Division, and in 2004 TKL was fully acquired by Flowserve. Antony's last four years at Flowserve were spent as Business Development Manager for the Mining industry, visiting mining operations around the world to promote Flowserve slurry and process pumps. During his 22 years with TBJ, TKL and Flowserve Antony became involved with Australian Pump Manufacturers Association and Pump Industry Australia, including a period as president. He retired at 68, and continued as a director of Eflare Corporation, a small Australian company making emergency flashing beacons. He was in retirement also satisfying a lifelong interest in aviation history as the president of the Aviation Historical Society of Australia.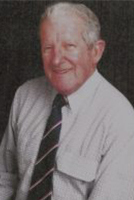 Following a brief 2 year period selling spary irrigation equipment Ken joined the staff of F N Bethune Pty Ltd who manufactured Pomona Vertical Turbine borehole pumps. Ken was employed as a sales engineer and based in Shepparton Vic. In 1957 he was transferred to Melbourne office. In 1959 Ken resigned from Bethune's and joined Harland Engineering Pty Ltd, principally to establish their range of the newly obtained license for Johnston Vertical Turbine Pumps. In 1962 Ken was offered a position with Kelly & Lewis to assist with the promotion of their Berkeley Vertical Turbine Pumps. In 1967 he was appointed Sales Manager – Standard products. In 1970 he was asked to establish a South East Asia Engineering and Sales office in Singapore. This proved to be a very succesful venture and in 1974 he was repatriated to Melbourne Head Office in the position of General Sales Manager. In 1978 Ken was appointed to the Board as Sales Director. Following the take over of Kelly & Lewis by Wormald Ken resigned and joined Gaam Engineering as General Manager. When Gaam was taken over by a Canadian company (Wajax ltd) Ken became Managing Director and remained in this role until his retirement in 1995. Ken was appointed to the Council of the APMA in 1976 and served as President from 1980 to 1982.
Awaiting short biography and photo.
Mono Pumps
George was a founding member and past President of APMA (now PIA). George was a significant contributor to the development of this Industry Association and current members owe a great deal for his active involvement during the early years of the APMA.
B. Eng, Adelaide University
Bruce was responsible for unravelling enhancement problem, Morgan Whyalla pipeline : As M. Eng. Invited to be first to release Murray water to Adelaide from Mannum pipeline . His accomplishments include Measuring the expansion of concrete tank when being filled. An Academic appointment led to Doctorate on pipe system water hammer. He conducted a three month pump survey of Africa (Commonwealth / Industry funded). Leading on from this mission Bruce is credited with being the "Father" of A.P.M.A. Bruce chose to stay at University of Melbourne Chair for 10 years all working groups SAA Codes on flow measurement. He Started Burnell Research consulting and was appointed Reader in Civil Eng.U.N. He was also appointed to India (Puna) system dynamics lectures and a visiting Professor M.I.T. Boston Mass., U.S.A., 12 months. Bruce was a Fulbright Scholar, United States for 3 months as Chair Civil Engineering, then Elected Deputy of Faculty. Uni. Melbourne. He now works on International consulting water problems, Hong Kong, Singapore, etc.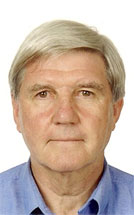 Born in UK, BSc Mechanical Engineering – London University. Joined Kelly and Lewis as Regional Manager SE Asia in 1977 before moving to Melbourne in 1981. Has held senior positions in TBJ and Ajax Pumps. Spent 4 years in Hong Kong and China for KSB to finalise the Joint Venture with Shanghai Pumps Works. Completed an MBA at Deakin University before starting Australian Industrial Marketing in 1997 providing consultancy services and training programs to the Pump Industry.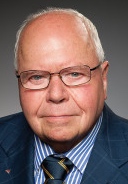 A potted history of the Life & Times of John Link in the Pump Industry: 1959 : Crop Spraying and Weed Control, Made his own swamp boats! Opted out of this in 1965 after reading "Silent Spring". With Rick Begg, decided to specialize in pumps despite never having worked for a pump company, John designed the Link Blaster and went into Underwater sand blasting, 40,000 psi Water Jet Cutting. He introduced Pipeline & Tank Testing, Chemical Spill Clean ups, Sewer Bypass, Fire Fighting, Rock Fracturing and Flood Control to the business. Link Pumps became a source for General Pump Sales & Hire & Problem Solving. John was a Sportsman Extraordinaire playing Squash & Royal Tennis. In Johns words: "I have always been very passionate about my customers, employees and business. Currently I have eleven employees, who I consider to be friends, and I run Link Pumps as a family business with pleasant customers who appreciate the informal friendliness of our service." – John Link
Born in Hungary near the Hungarian/Slovenian border, Fled the Yugoslav Communist Regime and emigrated to Australia, aged 15 after 12 months in an Austrian refugee camp Bonegilla Migrant Hostel Resettled in Melbourne and re-commenced secondary education at year 10 level Despite speaking no English at all. Became a voracious reader and mastered the English language, his next challenge was to understand "Aussie English" as spoken by his classmates. Les successfully completed his secondary education at Melbourne's De La Salle College. Tertiary education at Swinburne Technical College taking a dual Degree in Chemical Engineering and Applied Chemistry. Through family connections, he re-connected with Minci then took a Traineeship with PRA (Mobil Altona) made Graduate Engineer at PRA – 6 year In 1970 Les joined Austin Anderson for several years in Australia the relocated to Europe with Austin Anderson he was Frankfurt based but regular travel and secondment throughout Europe including Italy Belgium & Spain. In Late 1976 Les returned to Australia now with two children. Les then Joined Lance Reichstein's Indeng Group, Steelweld Fabrications a Pressure Vessel Manufacturer. Les was appointed as  Contracts Manager – then General Manager. In 1984 : An Assett Stripper acquired the Indeng Group, which included the Indeng Pump Division  who were Manufacturing Licensees for United Centrifugal Pumps (UCP) in San Jose, California. UCP were keen to continue a presence in Australia and negotiated to form a new joint venture company United Pumps Australia in November 1984. Due to his success at the Pressure Vessel Division, Les was selected as the new GM of United Pumps Australia. From originally having only six employees, with Les at the helm, UPA has grown to be a respected Australian market leader in the specialist area of API 610 Process Pumps for Oil & Gas. Les's other achievements include APMA (PIA) President : early to mid 90s, Long serving APMA/PIA councillor, Sportsman Extraordinaire Tennis, Keen Fisherman,Traveller, Gardener  a legendary chilli & tomato provider in the UPA kitchen