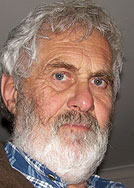 Alan has spent the best part of 50 years in the Pump Industry with just a few short breaks. He arrived in Australia from Scotland via New Zealand in 1976 to work nearly 10years at Ingersoll-Rand, this was followed by over 10 years at Kelair Pumps then a short stint at Southern Cross with final 5 years at Link Pumps before going into semi retirement at the end of 2005. He still does part time work in the industry. In the late 70's to early 80's Alan served on the Technical Committee until 1987. He also joined Council in 1981 and served until around 1992 including 3 years as President. In 2003 he rejoined Council and over an almost 2 year period from mid 2006 produced the latest editions of the Technical and Friction Handbooks.
Executive Council 2019/20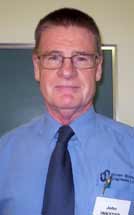 John Inkster is the Managing Director of Brown Brothers Engineers Ltd New Zealand, Brown Brothers Engineers Australia Pty Ltd and Kelair Pumps Australia Pty Ltd. John joined Brown Brothers Engineers Ltd in Christchurch, New Zealand in 1986 and moved to Australia in January 2000. Prior to joining Brown Brothers Engineers, John worked for a firm of engineering consultants in Christchurch for 12 years and was involved in the design and construction of rural water supply schemes, and feasibility studies for large irrigation schemes. During this time, John spent two years in Western Samoa as part of New Zealand's bilateral aid agreement with the Western Samoan government designing and constructing small village based water supply schemes on the islands of Upolu and Savaii. Brown Brothers Engineers was formed in 1908 and is one of New Zealand's oldest pump companies. Brown Brothers Engineers and Kelair Pumps are a member of the AxFlow Group, the Fluids Handling Solutions business group within Axel Johnson International
Joel Neideck – Councillor
Geoff Harvey – Councillor
Irrigation Australia Limited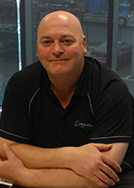 Steve Bosnar – Councillor
Pioneer Pump Holdings Pty Ltd
Years of service in the pump industry – 35 years Started my career at Pacific Pump Company 6 years -inside sales 12 months, External sales 18 months, Sales Manager 4 years and 6 months, moved to Kelair Pumps for 12 months – Sales Engineer, then to KSB Pumps for 3 years – Sales Engineer, then moved to Engineered Products Group 8 years Sales Manager 12 Months, State Manager 7 years, Brown Brothers Engineers 10 years – State Manager & National Product Manager Pioneer Pump 7 Years, Started Pioneer Pump a division of Brown Brothers Engineers 3 years. Pioneer Pump Holdings Australia a division of Pioneer Pump Inc USA – Managing Director Commenced 4th July 2013 – 1st June 2020 Purchased By Franklin Electric Australia Pty Ltd. Franklin Electric Australia – Executive Director June 1st 2020 current.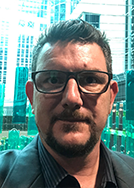 James Blannin – Vice President
Stevco Pumps & Seals (Victoria) Pty Ltd
Michael. Wooley - Councillor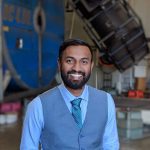 Anant Yuvarajah – Councillor